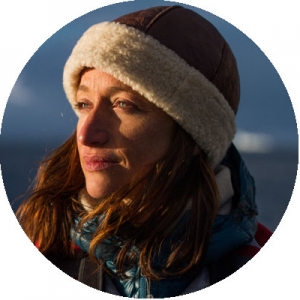 Céline Cousteau
Environmental activist

(World Economic Forum Council on Oceans)
Social and environmental activist and documentary filmmaker. She also is the founder and executive director of CauseCentric Productions and founder and president of the NGO The Céline Cousteau Film Fellowship. Being the daughter of Jean-Michel Cousteau and the granddaughter of Jacques Cousteau, she, like them, took interest in studying seas and oceans, and ended up becoming a member of the World Economic Forum Council on Oceans. Multifaceted, Céline is yet a jewelry designer, a consultant, a public speaker and an explorer; she says that the method varies, but the message is always the same: connecting people and the environment and reconnecting the human tribe.
EARTH, AIR AND WATER
What is the panorama of this important tripod for life on Earth?