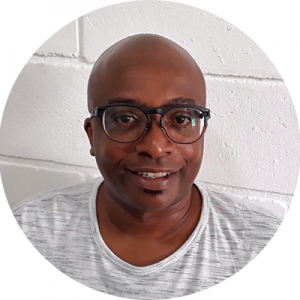 Roberto Laureano da Rocha
Associação Nacional de Catadores e Catadoras
Roberto is a recyclable material collector and founding member of Cruma, one of Brazil's first waste picker cooperatives, in Poá, São Paulo.

For nearly 15 years, he has contributed to the organization of waste pickers in Brazil with MNCR—a social movement that seeks to make sure the rights of waste pickers are respected and the workers appreciated. Its goal is to provide better working conditions for those who make a living out of collecting and marketing recyclable materials.

Currently, Roberto gives lectures and workshops in hope of disseminating the goals of reverse logistics all over Brazil. He also works in the management of residues left in recyclable packages after consumption. Besides that, he is the CEO of Associação Nacional dos Catadores (Ancat).

In 2010, he took part in the mobilizations that allowed for the approval of law 12.305 (National Solid Waste Policy) in Congress.
EXTRAORDINARY WASTE
Urban pickers